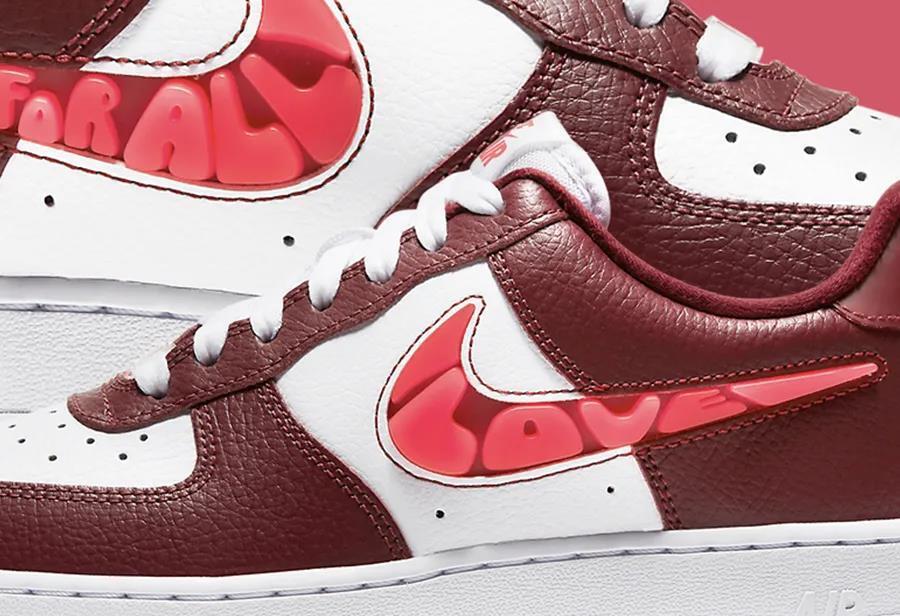 Hidden color scheme for Valentine's Day? !
Thursday, 31 December 2020

0

1503

0
reviously, a Valentine's Day Air Force 1 was exposed, which attracted the attention of many players. Recently, another new color matching Air Force 1 with a love theme was unveiled, which is likely to be the second Valentine's Day color matching. Let us take a look with Song Sneaker!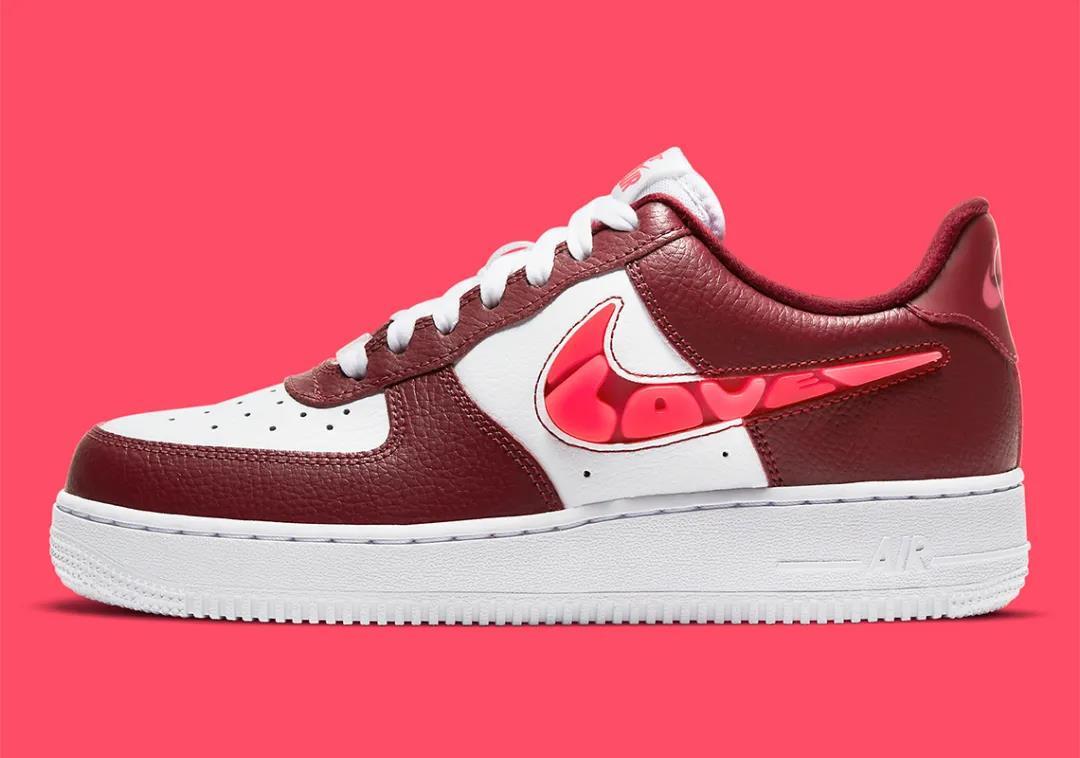 The vamp is made of lychee-grain leather, white with dark red dress, fully showing the leather texture. The biggest feature is the side Swoosh, the inner and outer sides are composed of "LOVE" and "LOVE FOR ALL" respectively. The unique rubber material shows the extraordinary specifications.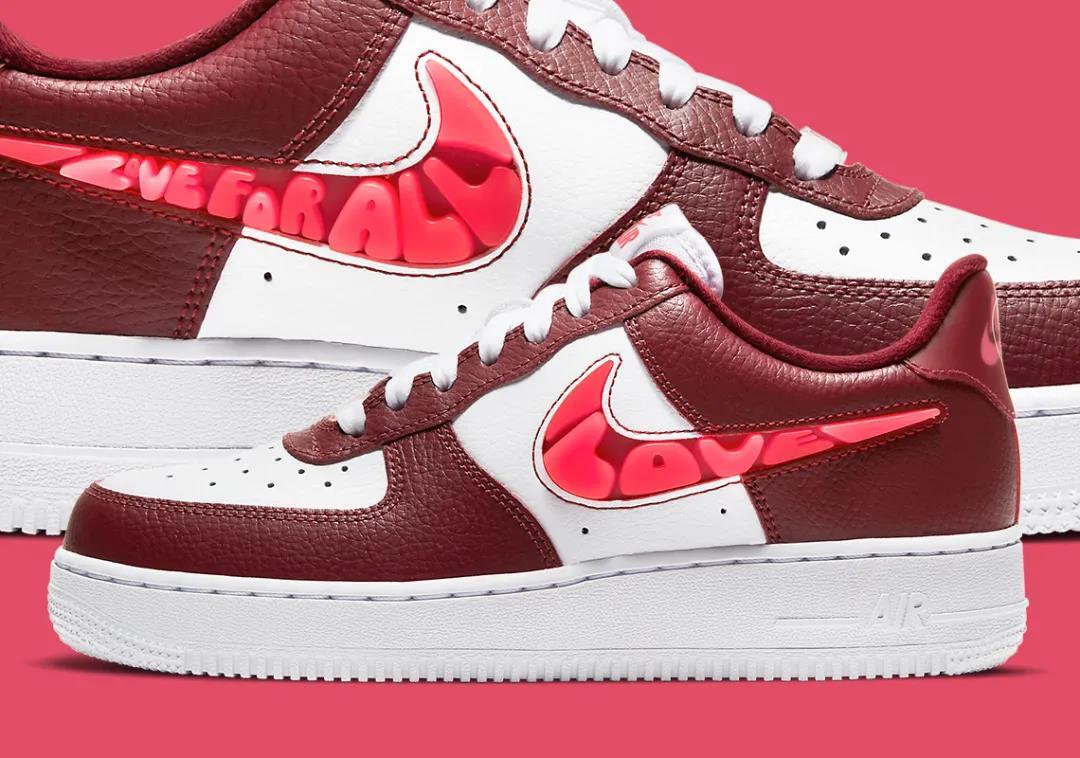 At the same time, the theme of Love For All shows different values ​​of fraternity on Valentine's Day. The heel and shoelace buckle made of translucent rubber are also embellished with love patterns.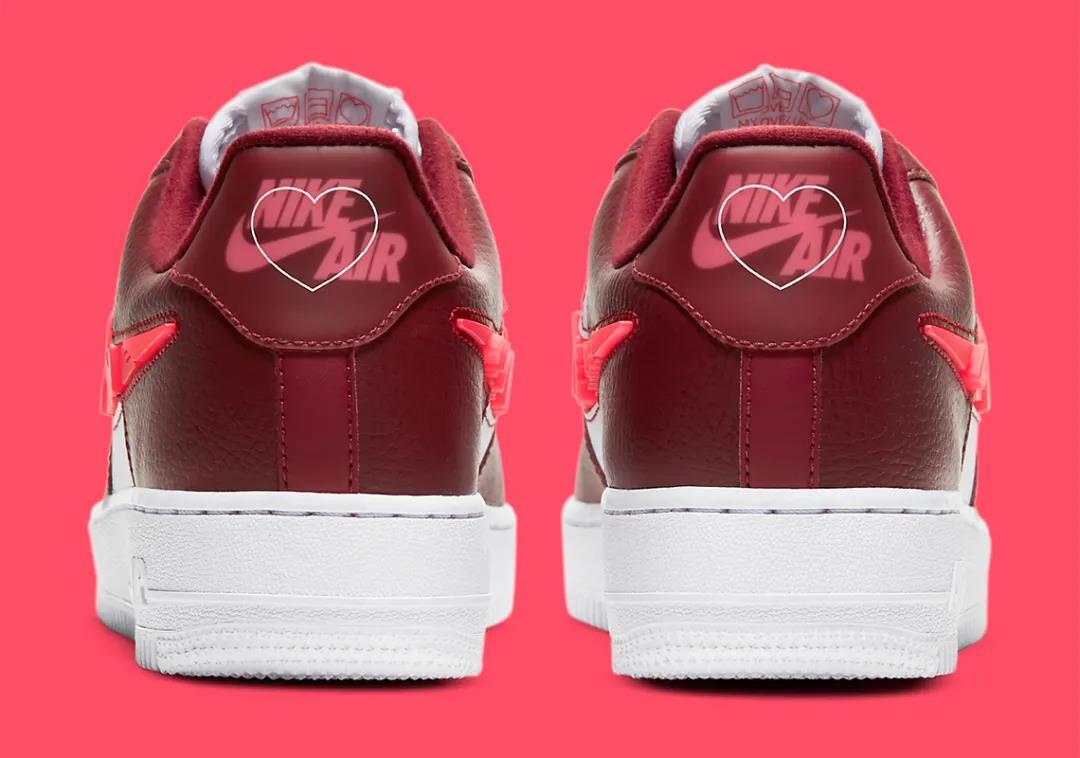 The insole and the inside of the tongue are dressed up with patterns that imitate the washing mark, and there are also love patterns. Compared with the previously exposed pure white + love logo color, this Air Force 1 is even more unique. The color scheme is also more recognizable and suitable for both men and women.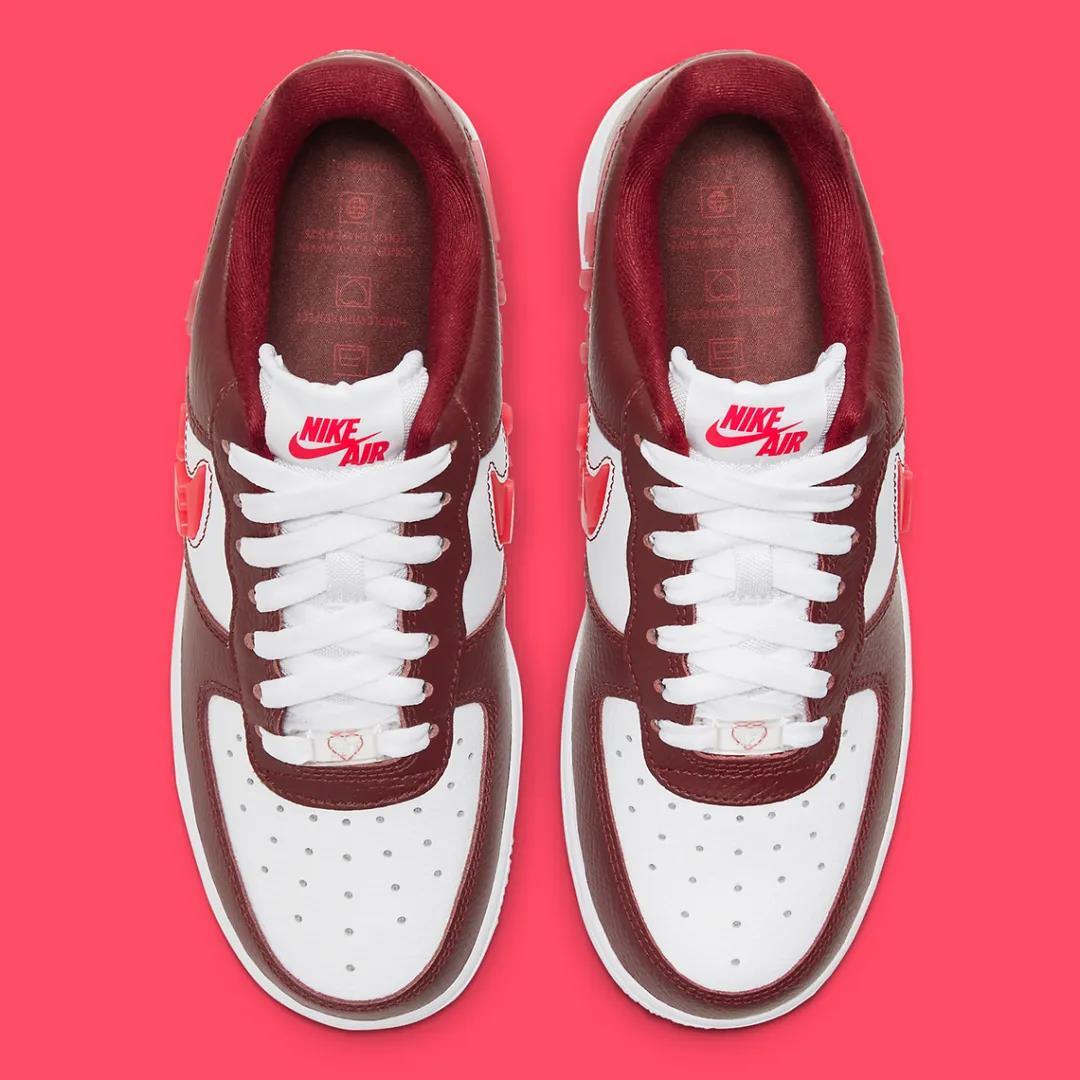 According to Song Sneaker understanding, these shoes will be on sale next year. If they are really made for Valentine's Day, they may meet with you soon. The price is $110. Song Sneaker will continue to pay attention to the sale details and bring the latest reports as soon as possible.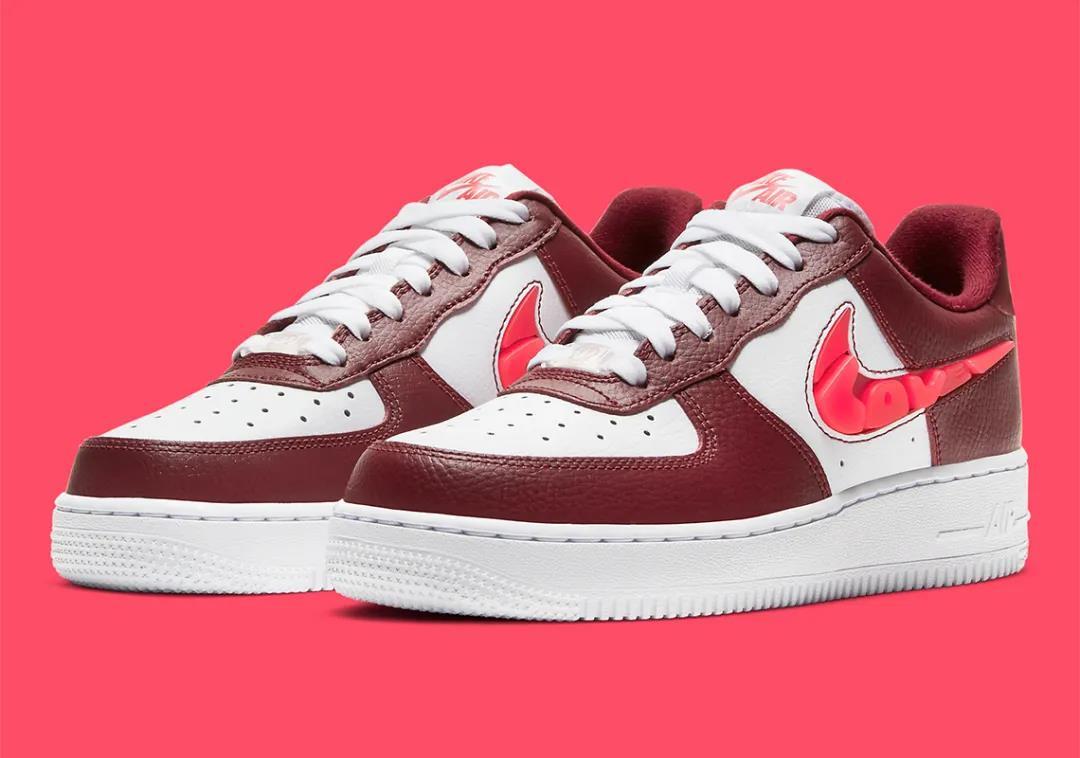 Nike Air Force 1 "Love For All"
Item No: CV8482-600
Sale price: $110 USD