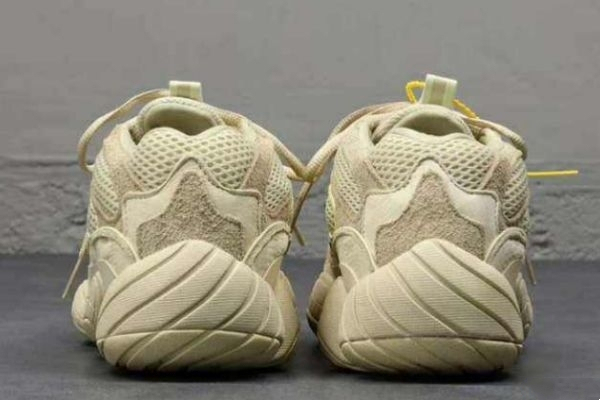 Song Sneaker Tells You Why Yeezy Is So Expensive
Friday, 09 April 2021

0

1374

0
In fact, the main reason is nothing more than two points: one is that it is the Adidas series of sports shoes, and the other is that the fan appeal of Kanye and his wife is also very powerful. As a joint sneaker, yeezy Boost is as expensive as the Air Yeezy and Air Yeezy II sneakers that Kanye and Nike previously collaborated with. Due to the dexterous and cute shape, the simple and lightweight body and the good feedback comfort, YEEZY shoes have become one of the hottest sports and leisure shoes on the market in the past two years.
However, due to the existence of mystery, some important details are included. Not well known by the public, and these factors also have a very important reference significance for choosing coconut shoes. In 2015, the famous American singer Kanye West and Adidas jointly launched the YEEZY 350 BOOST and YEEZY 750 BOOST, which exploded in the entire trend world! Because of Kanye's fan effect and limited-release halo blessing, he immediately entered the trend of all walks of life. People's shopping cart, it seems that there is no pair of YEEZY on their feet and they don't even want to go out of the house!
The first pair of YEEZY shoes
In fact, this pair of Yeezy with Adidas is not the first pair of coconut shoes designed by Kanye. At the earliest Kanye had collaborated with Nike to design a Nike AirYeezy known as the "first shoe in the rap industry". When it was first released, the price once reached 30 thousand pairs. At that time, Nike's YEEZY was no worse than the current Adi YEEZY. No matter who has this pair of shoes on their feet, they will become the focus of discussion.
AIR YEEZY originated from Kanye West's infinite creative passion, implanted Nike's innovative elements in design and performance, tested and adjusted on various stages around the world, and challenged the tradition by incorporating the classic elements of the past to create Ingenious new products. But later Kanye fell out with Nike, and became even more comfortable after he fell into the arms of Adidas. In 2015, he and Adidas jointly launched the Yeezy 750Boost and Yeezy 350 Boost, both of which were huge successes. There were rumors that he met. I went to a guy wearing Nike and asked people, "If you throw away this pair of Nike, I will give you a pair of Adidas Yeezy 750 Boost." It seems that the relationship between Kanye and Nike is really torn apart.